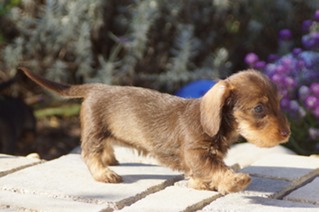 If you like, you may contact us if you are interested by a puppy. You may also reach us by phone on +49 - (0) 176 - 420 46 222 
My puppies are educated in a way to become perfect friendly companions. I pay a lot of attention to the life conditions of my "little ones". Please understand that they should not live in a kennel and need to get enough exercice and time with you. I will of course stay your contact during all the life of your new furry companion.
We do not ship puppies!
According to Trumler's (Trumler was the major specialist concerning dog psychology and development) dog development studies, we do not let the pups leave us before 3 months of age, this makes sure that you will get a perfectly socialised and well-balanced little dog.